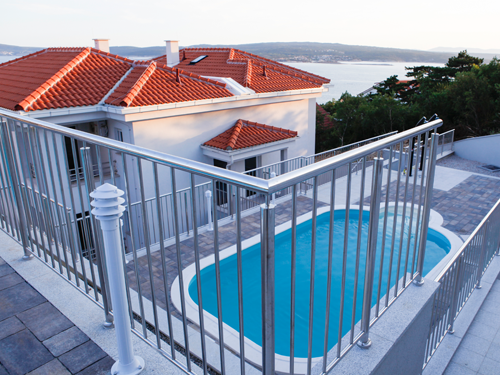 The buildings are constructed only with top quality materials and the works are continuously supervised regarding their quality. Optimum noise and heat insulation is of course understood for this building.
The surrounding land is designed by an architect, while the central part of the plot forms a nice open pool area, a perfect place to rest and relax.
The apartments are provided by the latest technical equipment and top quality materials, including first rate window systems and full shutters in Dalmatian style, modern heating and air-conditioning systems, top quality stone floors and parquet in the rooms, modern kitchen furniture and (all) appliances, SAT TV installation, telephone and Internet installations and much, much more ...
The apartments are ready to be moved in.
The development